"The good news is that you don't know how great you can be!" Anne Frank
Book News and further detail are behind these Icons – check to see where they take you.
Your Invitation for Networkers
Your Invitation to join the LinkedIn Group Be Successful at Business Networking Online – for Networkers. We also have a regular Zoom Meet Up for members of the group.
World Online Networking Day – 
29th October
Founded by Ladey Adey
The World Online Networking Day is a celebration of Online Business Networking across the world, developing relationships and creating business opportunities.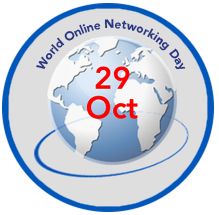 Why Audiobooks Work - Webinar Title
Latest Webinar = WHY AUDIOBOOKS WORK
29th June 2022
4 pm – 7 pm (BST)
Free on Zoom