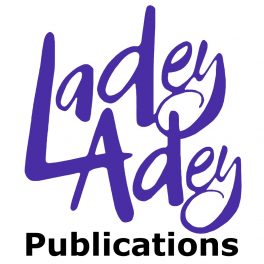 Ladey Adey Publications
About Us
We are a family run publishing business, Ladey Adey Publications (LA Pubs). Ladey heads up the business with her eldest daughter, Abbirose. Together they provide mentoring to Authors; Ladey with business and non-fiction books and Abbirose leads the Children's books section. Denis oversees the Finances, Candice, our younger daughter, is our sounding board and background consultant and Sofia our grand-daughter just keeps us all in line! At the time of writing she is 2 years old! Philanthropy is important to all of us and 10% of LA Publications profits are given to our family charity, Pink Parties Trust.
Our Vision
We believe that there is a book inside everyone – we help ambitious people become authors and publish their books. By 2025, we will have published 100 books for business people and 50 books for children's authors. This embeds authors in their chosen markets, raises them as an expert in their field and boosts self-confidence.
Our Authors choose us because of our values of honesty, integrity, openness, learning and kindness, which underpin our work together. They experience the high standards we consistently reach in producing their best book. We believe in each of our authors and know their books changes lives and makes a positive difference for their readers.
Our Mission
Our clients experience a fun and proactive learning relationship with us as we take them through the LA Publications Author Mentoring Journey. We inspire them to complete their journey to Published Author by creating: a book to high-level specifications, supporting a successful launch for their book and to reach as many readers as possible.
We mentor our authors throughout every part of the book process ensuring authors have 100% Copyright, 100% Royalties, and 100% Control of their book. As authors ourselves, we pass on tips, shortcuts and hacks from our own author experience, we have done the hard work so they don't have to! We create a 'family' of authors who are proud of their book, knowing that it is the best it can be.
Pink Parties Trust
Our foundation raises funds to support men or women who are suffering from a health condition (physical or psychological) and finding it hard to cope in some of area of their lives. These funds are for individuals who cannot access services from any other avenue.
Small grants up to £500 are given out to individuals upon application.