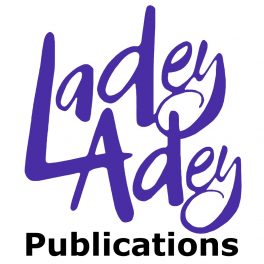 Ladey Adey Publications
Your Book Adventure Starts here…
At Ladey Adey Publications we have travelled the Author's Journey, personally progressing through each stage. Now we support you to make your dream come true to be a published author.
To become a published Author there are many adventures and some will be plain sailing other times the waters may be a little bit more choppy!
We are here to coach, mentor (or nag) you through the Writing, Design: Cover and Interior, Printing and Publishing stages.
We are your accountability partner, though we respect what is going on in your life, we will go at your pace. We become passionate about your book and its content and how it is to be shared with the world.
Throughout each journey the author retains all authority and responsibility for their writing and book publication. We guarantee you:
100% copyright
100% royalties
100% control of published work and printing work
Mentoring and support will be provided for the above, including crowd-funding, distribution and PR. Remember, we are with you every step of the way. Abbirose Adey (Children's books) and Ladey Adey (Non-fiction books) are your mentors and it is to your advantage to use them as soon as a book idea pops into your head!
There are many times along the way when you need encouragement. Our commitment to you and your book is:
Book a regular (monthly) Mentor call covering your author and book needs.
Organise your ISBN number and lodge your book with the British Library.
Opportunity to have a bespoke cover designed for your book.
Know how, producing your book in: hardback, softback and electronic versions.
Set up to teach you the book process along the way. Plus so much more …the full list is sent to you after our first chat, but be assured we will be with you throughout your Author's Journey.