The Book Academy
Interested in Joining?
Read on or scroll to the bottom to sign up
WHAT: The Book Academy can best be described as;
'A Bookclub on Steroids!'
WHY: It is where authors, those in the book industry and lovers of literature gather to support one another, read and discuss a book from the perspective of; how it is written; what was the author's purpose and style of writing and how can it influence our own writing or business.
Meet Special Guests: Andy Bounds, Michael Heppel, Brad Sugars and Professor Emma Smith have spoken about their books and given tips.
As Stephen King, said in his book, ON WRITING, Tips to be a good writer; "to do so, they should read as much as they can."
WHEN: Monthly (the second Thursday 7pm- 9pm GMT)
A Facebook Group will be run in conjunction to the regular meetings.
INVESTMENT: The Book Academy is a membership bookclub:
Book Academy Membership @ £20 per month.
LA Publication's Author Book Academy Membership @ £5 per month.
Guest only £5 to see if this bookclub is for you.
Which membership will suit you best?
The Story Behind the Book Academy. Ladey Adey explains why she wanted to create the Book Academy.
WHAT HAPPENS: Once a month (via Zoom) we will discuss a book, where possible the book's author will be a guest and members can ask questions directly to them, which will later be made into a podcast.
Guest include the one and only Brad Sugars (Entrepreneur and Founder of ActionCOACH) and others of his calibre! Aspects of the Zoom Gatherings will include:
Read the month's book
Networking
Sharing book information such as launch and events
Book reviews
Publishing information
Share apps which work
The opportunity to buy one another's books
Promote your business and book
Book fun
Access to archive masterclasses etc.
WHO will Benefit?
Authors
Writers
Proof Readers
Content Writers
Voice Over Coaches
Publishers
Illustrators
Readers
Editors
Literary Agents
Book Lovers
Plus YOU!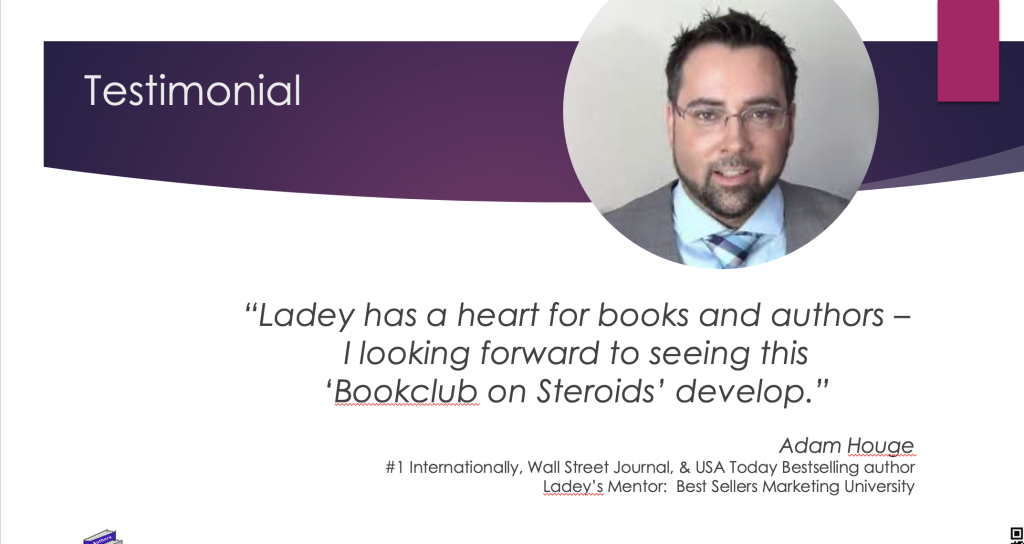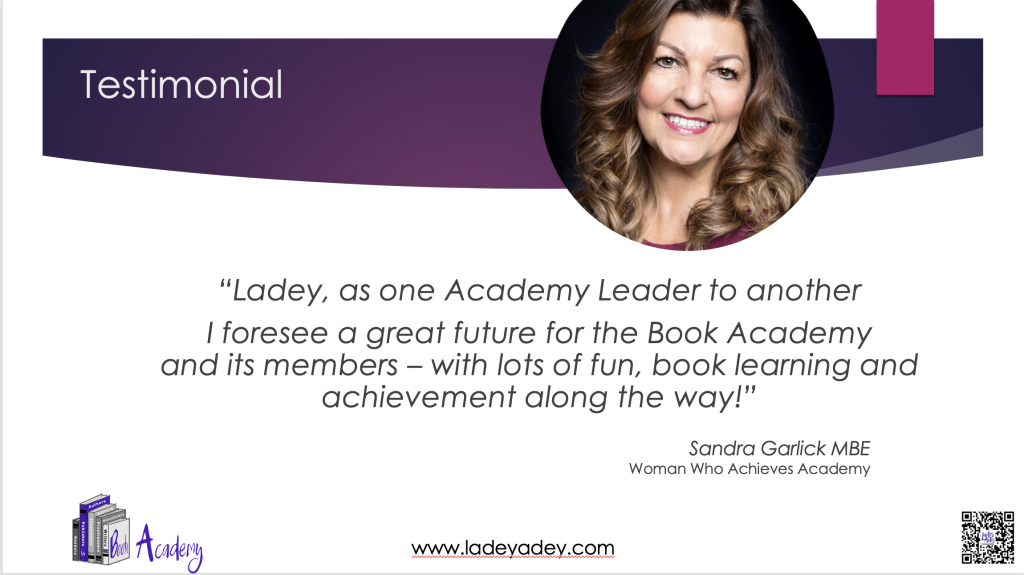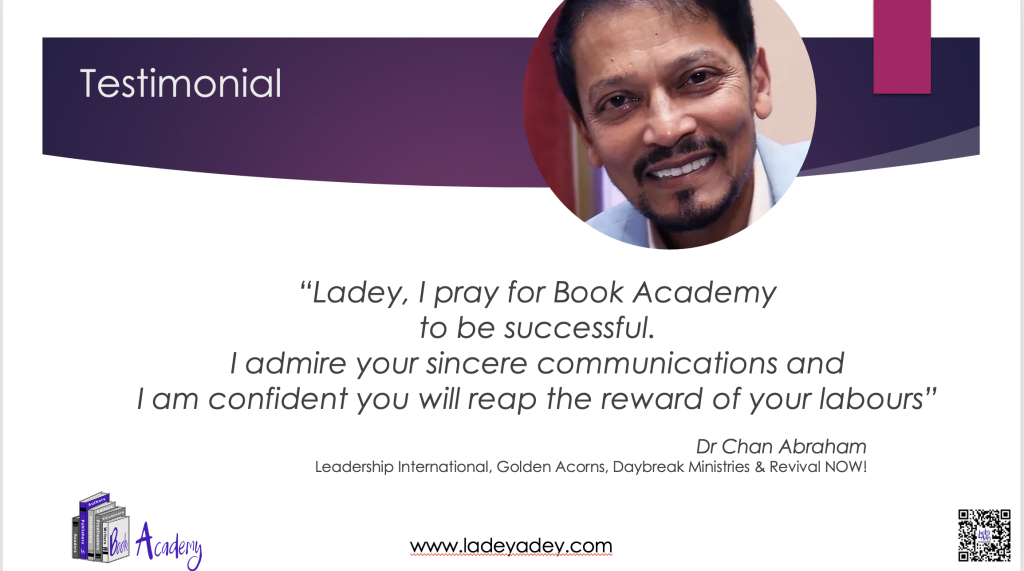 Change your Thursdays and
Focus on the Joy of Books.
Contact Ladey for more Information: ladey@ladeyadey.com
Sign up now
A full member is invited to regular meetings (second Thursday of the month), the facebook group, to interview authors, podcast, access to archive material and so much more.
Only £20 per month.
This is a special rate for all who are part of Ladey Adey Publications, Author Mentoring Programme, as part of additional value.
Full membership benefits.
Only £5 per month
Be our Guest. Come along occasionally, or to try us out before joining as a full member. We would be delighted to welcome you to
our 'bookclub on steroids!'
Come and Visit for £5.