Links, Referrals and Recommendations
One of the surprises of becoming a published author is meeting some incredible people along the way.  For me, there was no freezing garret, all alone, penning Unfrozen  (thankfully) instead I found a huge range of support (accessed primarily through the internet).  These surprise meetings have  develop into friendships, others are 'hope to be' friendships and still others learning from people who have passed away!  I shall put links up so that their knowledge and wisdom can continue to be pass on and support others.
Through all the hours we have shared (knowingly and unknowingly) my thanks and blessings.
Kary Oberbrunner —if you have a book inside you, Kary is the 'real deal as a publisher, coach and mentor.  Register for an Igniting Soul Webinar through my affiliate link and listen to Kary's Podcast.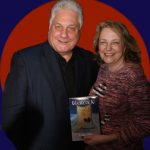 Rev Canon Chris Bowater OSL —Musician, Pastor, Worship Leader and so much more.
The most gifted and natural encourager I have been blessed to know, to work and pray with.
Jason Clement—Red Letter Design—Great Website Designer who answered the many "how do I?" questions with calmness and patience in order to build this www.ladeyadey.com site.
Pastors Alan and Nicola Watson—Potton Vineyard Church—wonderful friendship.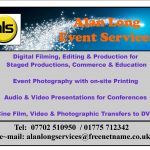 Alan Long —A talented Videographer and Photographer.
Alan has a generous spirit making working with him a pleasure.
Heartily recommend Alan's services.
Mike Kim—coach extraordinaire, also listen to Mike's Podcast.
Nathan Barry—Founder ConvertKit—Loving this list building software—check out affiliate link.  Great support and Nathan responds directly to questions too.
Rev Dr Clifford Hill and Monica Hill—Issachar Ministries—inspirational boss and friendship.
New Life Church Ministries, Sleaford—great supporters and church family.
Katharine Welby-Roberts—inspirational blog, with the mind blowing title "A conglomerate of yodelling hippopotami" and incredible lady.
David O'Connell—great presenter on hospital radio, musician and lover of music which David shares wonderfully with others.  Back in the Day, I did sign language at one of David's concerts.  Fantastic memory, thanks dear friend.
---
RADIO
Lauren Herd and James Maidment-Fullard from TransWorld Radio.  Great Presenters and giving the first radio interview of Unfrozen, thank you guys for your belief in me.
Bill Partington, Steve Best, Jez Chalmers, Paul Hammond and Bob Gass—UCB-United Christian Broadcast.   Love interacting with you guys, having mentions on the UCB Breakfast Show and as I write UCB often keeps me company.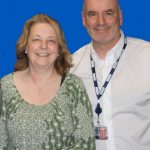 Nicola Gilroy and Rob Underwood—
BBC Radio Lincolnshire—Exciting Presenters and great to join you on the
Lunch Bunch panel over the years.
---
This list will be added to, so check back regularly.