It's a pleasure to meet you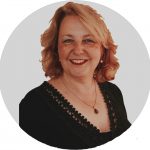 I'm Ladey—publisher, author and motivational speaker (and a grand-mum).
My goal to help you
write your book
mentor you in the book writing process and
pray for you
I am passionate to serve, encourage and mentor you to be all that God created you to be: full of potential, kindness and adventure.
---
One way is to express the story that is within you,
by living the message you give out or
even by writing a book.
Is this You?
---
I have done this myself, so have the T-shirt.  I have helped many people through my book Unfrozen: How to melt your heart from life's challenges: disappointment, disillusionment and discouragement by opening the door and stepping into God's warming light.  
I adore writing and get a kick out of helping others to write and publish their books.   They say that a book is the ultimate business card – so why aren't more business people writing about their business passion?  It is a sure way to stay ahead of their competitors!
Where to find my best stuff:
While I enjoy blogging … I send a weekly video blog to my tribe via email.  The vast majority of my readers feel it is my best content and enjoy the personal video, direct interaction and free downloads.  I am passionate about adding value to your life.  Sign up today by clicking here to ensure you never miss out.
My Top Posts
If you're new, here are a few places to start, each article has a free interactive download.
My Story
I have held Chief Executive and Director positions in the charity sector and also ran my own business in networking including Women in Golf, the Selling Network and Athena.  At senior level, I have worked in Christian and secular sectors and learnt a lot from both about growing in God, keeping Unfrozen and being a woman of faith within my career.  I've listed some fun and serious facts below but I love leadership, management and servanthood.   Lately, I have become more aware of how challenging (or just plain difficult) it is to be a believer 24/7.  Hence the faith coaching has been born, with my ministry focusing on how to help others facing work and family challenges and wondering how being a Believer can help or hinder these situations.
Becoming an Author came from a position of adversity and has transformed into one of prosperity.  My life and career is now a place of celebration and success and I'd like to share this transformation with you too.  Feeling the warmth of God's love is possible for everyone, including you.  Contact me to arrange a free consultation to know more or connect with me on nearly every major social media channel.
21 fun facts
I love God with all my heart, soul and mind and will fear Him with my every breath.
Adore Christmas—at any time of the year—yep even in July!
I am interested in people's stories but can happily cut to the bottom line rather than hear every moan, groan and unfair thing that has happened!   I  want to know how you have risen above your circumstances, to be a Victor.
Best business tip, from dolphin trainer, Karen Prior, Don't shoot the Dog work from strengths, notice and praise every little things at the time and know when to stop—at a good point.  Accentuate the positive and eliminate the negative.
Best season of all Spring, with the hope of new growth, the crocus and daffodils being brave and smiling on still, cold, grey days, heralding in the promise of warming days.  I do love the changing colours of Autumn and Summer warmth with their lazy hazy days are delightful.  It might be easier to ask which Season do I dislike?  This would be Winter as I hate being cold or frozen!  But then there is Christmas………
Favourite all time meal, Toad in the Hole with trimmings, stuffing & mash potatoe & soft veg – but happy with T-in-the-H on its own with lashings of gravy.
Favourite people, Denis, my Mum, Abbirose and Candice.  Love it when I can surprise them with something they do not know about me!
I am bossy, helpful in leadership roles albeit not with No 14.
I can touch type at 100 wpm.
I enjoy films and going to the cinema.  However should the film be too dark, scary or boring I have been known to walk out of the cinema half way through. When I do like a film, I will stay to the very end, watching all the credits. The best surprise is when the director has put a clip at the end of the credits and most people have missed it!
I have had a great time with Holy Spirit writing Unfrozen, usually writing at 5 am in the morning.  Did He really nudge me out of bed?
I love brick laying and have built over 50 metres of garden wall at 6 ft high!
I love initiating ideas but even more seeing them progress and become a completed project.
I want people to like me and will turn myself inside out to this end.  It has taken many years to realise that this does not work and there are people out there who do not like me, do not agree with my approach to life, generally do not 'get me' and nothing I can do will win them over or change them!  I try not to over-analyse…
My preferred working and social environment is sharing ideas with other people and from their input being persuaded to change my mind!
Secret reader of historical romances and Nora Roberts.
Sign language is my passion and my hands use this beautiful communication to Praise Him
Slightly OCD, when my daughter and I visited a charity shop, we discovered a barrel full of Christmas baubles and decorations.  They were all higgledy piggledy.  I spent 30 very happy minutes, sorting them out into colours, my daughter was not so happy when the assistant suggested
there was another box in the store room that needed sorting!
Taking broken pieces and making them whole is the way I spend my time with Mosaics.  I meet with a group of artists of Sleaford MosArt.  We have held three exhibitions, made a pebble mosaic and a mosaic bench in Sleaford.
Will drive a further 5 miles or more rather than queue.
Would rather coo over a puppy than a baby!  Adore most dogs, but Newfoundlands are my breed!
 
21 serious facts 
A career as a senior executive in the charity section for over 25 years (and counting!)
I held two paid positions as Chief Executive Officer for charities.
Established two charities, from initial idea, through the governance procedures and into fully-fledged enterprises.   They are Family Matters Institute and Pink Parties Trust.  Along the way helping others to set up their dream charity.
Served on over 20 Committee and as a Director at Board level including Colleges, Housing Associations and Disability Groups.  Most current position is Trustee/Director with New Life Church Ministries, Sleaford.
I have held 6 Chairman positions (not all at the same time!) Currently, Chairwoman of MosArt – for local mosaic artists.
Representative in Parliamentary Groups, attended the House of Lords and House of Commons regularly.
Personally won over £1million in grants and fund-raising over the years.
Gained a Master of Business Administration (MBA) in 2004 overcoming dyslexia challenges.
My dissertation had the title of: A study to explore succession strategy within the Voluntary Sector, apply Morgan's (1997) 14 Sources of Power and consider Spiritual Power as an additional dimension.
Judge for the Young Enterprise Board.
An alumni member of the Windsor Leadership Trust.
Shared a platform with the Archbishop of Canterbury (Rev Dr Rowan Williams).
Managed teams of staff and volunteers and enabled deaf and vulnerable people to be employed.
Gained teaching qualifications, starting with teaching typewriting to writing and delivering NVQ Level II courses.
Set up media junket events and press launches.
Interviews on the radio and TV, nationally and locally including a regular spot on BBC Radio Lincolnshire's lunch bunch.
I have given speeches to local, national and international audiences.
Written across numerous medias: formal reports, training courses and published books.
Consultant for Pet Bereavement and a Cruse bereavement care counsellor.
I have worked with many faith groups including a joint project with Muslim groups on parenting.
Set up numerous networking groups including golf for business people, selling networks and Athena – a premier business networking group for women.
BONUS:  
To read the full Ladey's—no holds barred, 'it happened to me' from Hero to Zero—story – click here.
Devotional for life and work
FREE: Receive your
5 day Unfrozen devotional
for life and work
by email. TODAY.